Welcome to Simply Organized Sunday…SOS for short. Every Sunday I showcase blogs, websites or posts that provide innovative approaches to organizing and designing your craft space as well as other areas in your home.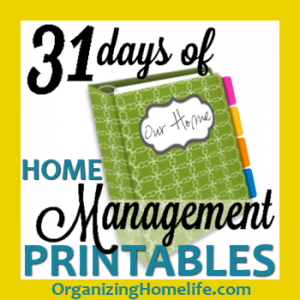 Ginny from Organizing Home Life
has created 31 free printable for a home management binder. She even designed a binder cover for her system. You will love this free system and her blog!!
If you are a blogger or thinking about becoming one, check out 31 free blog organization templates assembled by
Samantha from Simply Organized.
I am so going to print these!!
Have a wonderful day!